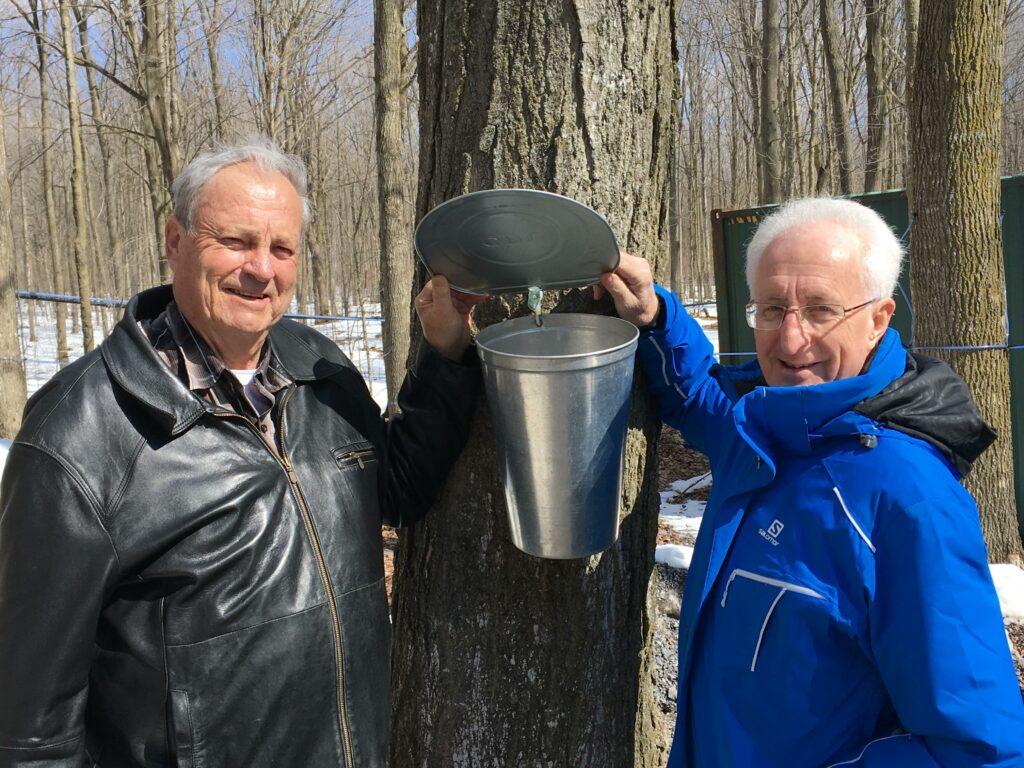 In May 2017, Germain and Laurent Souligny, took the decision to carry out a long-time dream project. Their dream project was to build a sugar shack to produce maple syrup and thus increase the capital efficiency of the woodlot they own since many years, located at 1717 Blyth Road Dunvegan, Ontario.
Today, this woodlot accounts for over 6000 taps. With high efficiency and modern equipment and installations, the sugary water is converted in a very tasty maple syrup, named "Dunvegan Gold". The first maple syrup was produced on February 22, 2018.
The sugar shack is an ideal place for family gathering all year round. Visitors are always welcome during the maple sugar season.